It's almost time to embark on my Panamanian adventure! I can't believe it is coming up so quickly. I have been planning to visit Panama all my life. A few years before I was born my parents were stationed in Panama with the United States Air Force. Growing up I heard great things about the culture, the climate and the people of Panama, and soon I will be able to experience all of those things myself.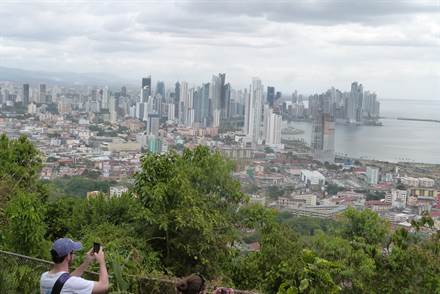 I am most excited to work alongside Wetlands International. We will be working in the field, touring mangrove forests and learning about the programs Wetlands International has in place to help protect the mangroves. We will also be meeting with a local mayor to discuss environmental challenges related to mangroves, as well as touring an elementary school to establish a partnership between the school and Wetlands International. It should be an informative and educational trip.
I am apprehensive about the trip in some ways. For one, it is my first time traveling to Latin America. I have toured Europe and experienced Canada, but this is my first time south of Texas. While I'm excited, I know it is a different culture to adjust to.
All and all, our itinerary is jam-packed with fun activities and I am so excited. From touring the Panama Canal to lounging on the Guna Yala Islands to touring coffee plantations, my Panamanian adventure is shaping up to be a trip of a lifetime.
These are entries by students from Texas Christian University (Fort Worth, TX, USA) Roxo students traveling to Panama for Spring Break to work with Wetlands International on the Mangrove Project.